Stehgeiger (Violinist) - Screen Print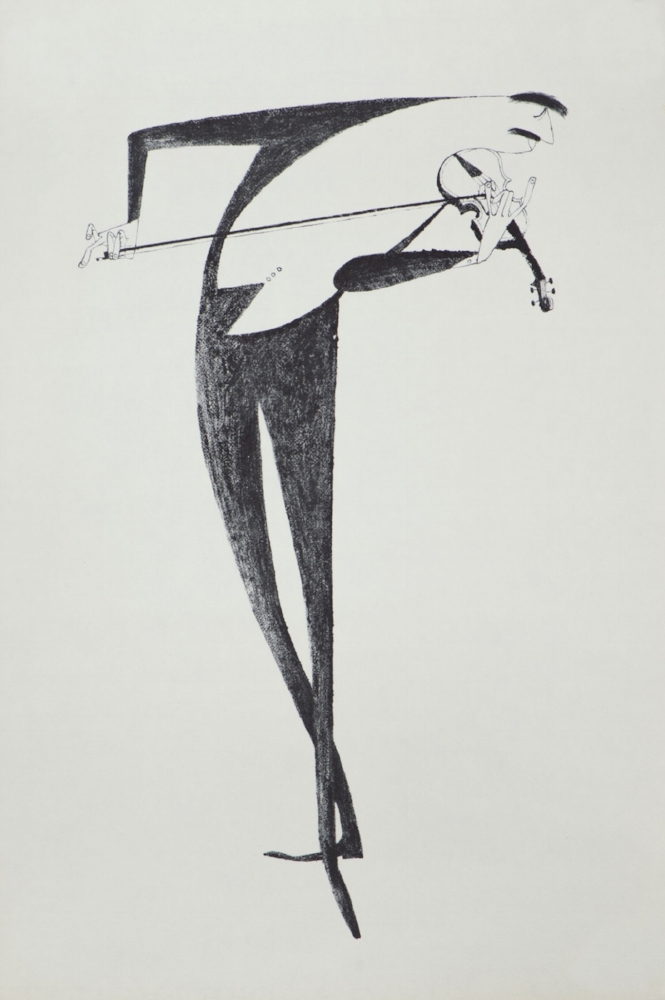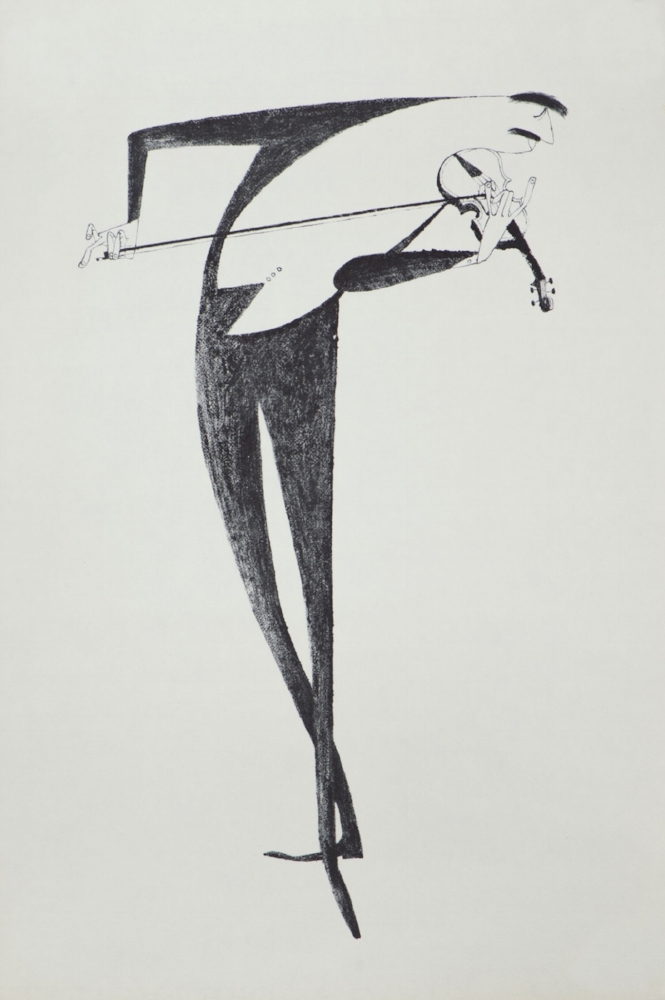 Stehgeiger (Violinist) - Screen Print
This screen print is a fine example of the stylized drawings that populated the pages of one of Jan Balet's most well-known books – "How to Make an Orchestra". In "Stehgeiger" (Violinist), the artist translates the impression that the virtuoso himself is an extension of the instrument as he curves his body in line with the music he is playing.
Limited Edition

Edition size: 150

Image size: 14 1/4 x 8 1/4 in.

Paper size: 16 5/8 x 11 1/4 in.

Printed on white paper

Unframed

Shipped carefully rolled and sealed in a shipping tube
One of several original limited edition lithographs by the well-known German American artist and lithographer Jan Balet. Unlike other artists who authorized others to create their lithographs, Jan Balet drew his images on the stones used in the procedure and was active in the total process of printing his lithographs.
Each one of these lithographs is unnumbered and unsigned, but is directly from the estate of Jan Balet. A Certificate of Authenticity will accompany each print.